Welcome to Kerr EDC
Mission: To retain existing jobs and create new job opportunities in Kerrville and Kerr County, which helps benefit the Hill Country quality of life we all enjoy.
"The KEDC is tasked with fostering the growth of the community through the recruitment of industry, expansion of local business and up-skilling of our talent, all while making sure we retain the fabric of the Texas Hill Country." — Gilberto Salinas, KEDC Executive Director
Strategic Plan 2023
Strategic Plan 2020
Strategic Plan 2008
Kerrville 2050 Comprehensive Plan
History
View historic photos of Kerrville, including the original H-E-B
A Brief History of Kerr County: A County Shaped by a River
Historic Downtown Kerrville
Kerr EDC Staff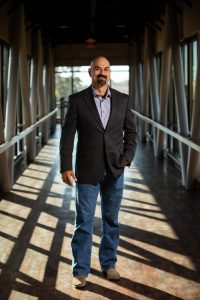 Gilberto Salinas is the Executive Director of the Kerr Economic Development Corporation in Kerrville, Texas, which is in Hill Country and part of the San Antonio-Austin business corridor. As the economic development executive in Kerrville, Texas, he is implementing strategies for business and corporate growth in an array of sectors which are tied to the recently launched 2050 Your Voice-Your City comprehensive plan.
In his prior role, he was the head of economic development for the Brownsville, Texas and Matamoros, Mexico Borderplex, a binational and bicultural region of 1.2 million where he managed a prospect pipeline of $11 billion in projects and regularly met with top-level executives of Fortune 500 companies.
As an economic development career-professional, Gil has had the distinctive opportunity to work a project of significant impact with Space Exploration Technologies, or SpaceX, and its founder Elon Musk, who in 2014 announced the construction of their South Texas Launch Site at Boca Chica Beach. He recently was chosen to present his story about the SpaceX project in a Ted Talk series at the IEDC 2017 Going Global Conference in Toronto.
In 2016, Governor Gregg Abbott appointed Gil to his Texas Aerospace & Aviation Advisory Committee. In March 2021, he was appointed by Governor Gregg Abbott to the Motor Vehicle Crime Prevention Authority.
He is a recipient of the DCI 40-Under-40 Rising Stars in Economic Development in the nation, North America's Top 50 Economic Developers of 2021, and in 2015 was named the Distinguished Alumnus of Leadership Brownsville and Masons Community Builder of the Year.
Gil is currently a board member of the International Economic Development Council and a founding board member of the Bordernomics Initiative-Mexican and Americans Thinking Together (MATT). Salinas earned a Bachelor of Journalism from the University of Texas at Austin and a Master of Arts in Communication from the University of Texas–Pan American.
In his off time, Salinas has been casted to play protagonist roles in Texas-based productions, including Robert Rodriguez's cult classic 'From Dusk Till Dawn' and most recently in 'Queen of the South' on the USA network.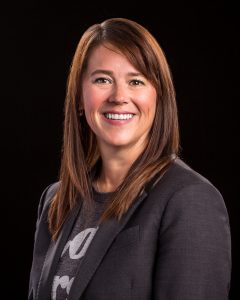 Katie Milton Jordan, MBA, serves the Kerr EDC as Manager of Business Development, Entrepreneurship and Talent. She is an entrepreneur who helps small business owners maximize productivity, profitability, and peace. She believes the world would be a better place with even more small businesses. Katie has lived abroad in three countries and traveled to over eighteen. She holds certifications in the Neuroscience of Leadership, Certified Exit Planning Advisor, Certified Business Intermediary, and an MBA in Ethical Leadership from Schreiner University.